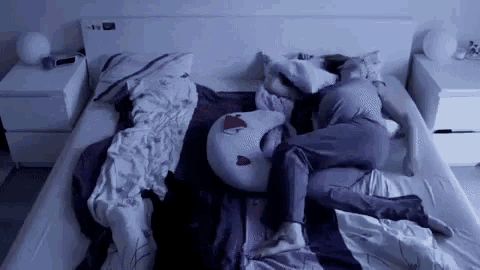 Introducing the 100% Original Pregnancy Pillow
Are you experiencing discomfort during rest due to your pregnancy?
Say goodbye to back and leg pressure with our U-Shaped Pregnancy Pillow!
We understand the challenges of finding a safe and comfortable sleeping position during pregnancy, and that's what inspired the creation of our bestselling 100% Original Pregnancy Pillow. We firmly believe that every mom-to-be deserves a restful night's sleep.
Our uniquely shaped pillow is designed to offer the best support, ensuring maximum comfort whether you're sleeping, reading, breastfeeding, nursing, or catching up on your favorite TV shows. It effectively cradles your body from head to toe, providing invaluable support for expectant mothers.
Using a U-shaped pillow encourages you to sleep on your side, which is not only more comfortable but also safer for your baby. It enhances blood circulation, ensuring a consistent flow of blood to the fetus throughout the night.
Moreover, our pillow alleviates swelling and prevents numbness in the legs and feet, while relieving pressure on your body. It also provides vital support to prevent you from rolling onto your back, improving your overall sleep quality and helping to prevent back issues.
The pillow's cover is made from a soft and durable material that resists pilling and static. It's easy to remove and wash with a convenient zipper opening, ensuring no irritation for both you and your baby.
**( please be aware of badly made and cheap knock-offs- we are the original Pregnancy Pillow)

- Pillow Size: 60 x 120cm
- Pillow Cover Material: Cotton/Poly Mix